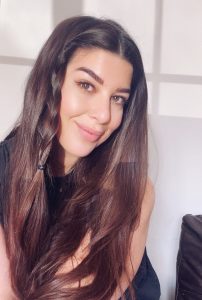 Kate is one of London's leading beauty therapists, offering skin treatments, grooming and tanning for editorial, shoots and prior to private events or engagements.
Her precision as a manicurist has been showcased in Vogue, Elle and Wonderland as well as global campaigns and on the red carpet. 
A well respected, practical and humorous voice from within the beauty industry, Kate is regularly featured in op-eds, guest editorial and brand partnerships and has a long held passion for writing. 
Having worked in the beauty industry for nearly 20 years, Kate has built both a broad and impressive network of client, working with the likes of Salma Hayek, Jourdan Dunn, Natalie Portman, Chrissy Teigen and Katherine Langford.